Changing UK/EU driving licence to a Spanish One
UK Driving Licences no Longer Valid For Spanish Residents
From May 1st 2022, you won't be able to drive with your UK licence if you are a Spanish resident. This is causing panic for many ex-pats who didn't exchange their UK driving license to a Spanish one before 2021. 
The last date to register their intent to exchange their licence was 30th December 2020. You then had until 31st December 2021 to make the exchange. Due to UK and Spanish negotiations, the validity of UK driving licences in Spain was extended many times.
Many felt that this would be resolved but the UK government has said there will be no more extensions.
This means if you have been a Spanish resident for more than 6 months and haven't exchanged your UK driving licence for a Spanish one, you won't be able to use it anymore. 
From May 1st 2022:
If you were living in Spain before January 1st 2021, your UK driving licence will no longer be valid in Spain
If you moved to Spain after January 1st 2021, your UK driving licence will be valid for 6 months after you obtained residency.
What does this mean?
This means that you need to pass the Spanish theory and practical driving test to continue to drive legally in Spain. The theory test can be taken in English but the practical must be in Spanish. Here is a link to more information on how to apply for a Spanish driving licence, it can be switched to English.
You have 2 options:
Start the process of taking the Spanish Driving test and get a Spanish driving licence.
Here is a list of authorized driving schools in Spain. You can still use your UK licence for holidays and short visits of up to 3 months. The police are really clamping down on this and numerous ex-pats are reporting that they have been stopped and checked. I regularly see police checking cars in the car park opposite to me.  A major problem is the lack of slots available for the tests, people have been reporting that it's fully booked. 
Wait to see what happens with the talks between UK and Spain.
The Mirror reported recently that a Foreign Office spokesman said, "We have agreed to rapidly accelerate talks and are urging the Spanish Government to bring forward interim measures." This is a risk as hefty fines of up to €6000 are being handed out. The Telegraph reported on 5th May that British residents have been fined already for driving in Spain with UK licences.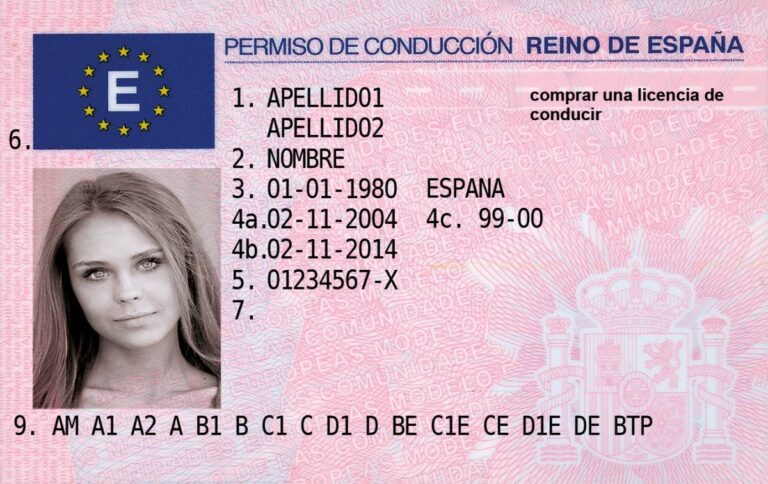 Can you drive in the UK with a Spanish Licence?
Yes, you can use your Spanish licence when driving in the UK. If you move back to the UK permanently, you can exchange your Spanish licence for a UK one without taking a test. To drive outside of the EU, you would have to apply for an IDP (International Driver's Permit).
If you are living in Spain or plan to reside here, we advise you take the Spanish test get a Spanish driving licence as soon as possible. If you want to import a car to Spain, or transfer ownership of a car, we can help, contact us today.
Exchanging an EU driving licence for a Spanish One
If you want to swap your EU licence for a Spanish driving license then contact us today. We charge €145 including taxes. We will take care of all the paperwork for you, book appointments and make the trips to the DGT office. If you can't make it to our Torremolinos office then we will arrange for a courier to pick up your signed documents and card. Contact us for more information.