Friendly, down to earth and simple advice for anyone getting stressed with Spanish bureacracy and paperwork in Malaga.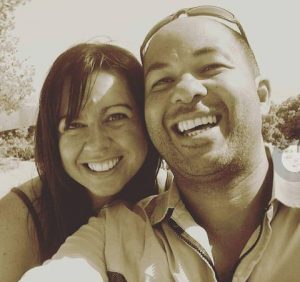 Simple English Advice was started by Delroy & Christina, a married couple who are both British expats and understand the frustration of dealing with Spanish bureaucracy and even more so in Malaga. Our intention was to help people in a similar boat to ourselves navigate their way through the ordeal of settling in Malaga. We work with trusted gestors and other professionals to offer a reliable and affordable service.
We have been living in Malaga for 25 years and have experience dealing with Spanish authorities, having helped many people through stressful tasks such as NIE/TIE, residency, social security matters, car driving licence exchanges, car ownership transfers, doctors, bank accounts, buying/renting and selling properties etc.
Last month I had the incredible good fortune to find Delroy who specializes in getting your vehicle through All the Intricacies of ITV testing with not one minute of your time being spent. We had completely forgotten about our two vehicles during Covid. One was about a year late!! The other six months! The Pandemic meant a giant backlog for ITV tests. The appointments were Cast Three to four months into the future. Delroy seemingly worked little miracles and ably arranged for both our vehicles to get tested and passed on the same day several months ahead of schedule. Kiss your ITV Stress, Anxiety, and worry Goodbye....... Give it all to Delroy.
We have helped lots of people to navigate their way through the Spanish bureacratic minefield with success. Join our happy and stress-free clients today.
Settling in Malaga can be stressful if you're not familiar with the way things are done here. The constantly changing legislations makes it even more difficult, especially if you don't speak the language.
We can advise you and help you through the minefield, taking away some of the stress, letting you enjoy the wonderful place that Malaga is.