Changing UK driving licence to a Spanish One 2023
UK to Spanish Driving Licence Approved at Last!
*Update* Nov 2023
We can still exchange UK licences if your licence is dated before 16th March 2023 and your residency began before that date. DO NOT renew your UK licence if you are a Spanish resident as this will disqualify you from the exchange. You can still exchange an expired UK licence. 
Spanish ministers have finally approved the exchange of UK to Spanish driving licences for residents.
From the 16th March, residents with a UK licence can drive legally in Spain again. They have six months to exchange their licence without taking a Spanish driving test. After this time you won't be able to drive in Spain with a UK driving licence, if you are already a resident until you have passed a Spanish test.
New residents have 6 months to exchange their UK to Spanish driving licence without taking a Spanish test. 
Contact us if you want to exchange your UK driving licence for a Spanish one in Malaga. There is going to be a high demand as we have clients who have been waiting for this day for a long time, The deadline for the licence exchange is September 16th 2023, so don't wait and miss your exchange window. 
UK Driving Licence Exchange in Malaga
If you are a UK driving licence holder and live in or visit Malaga or the Costa del Sol, then look no further! We are here to help you exchange your UK licence for a Spanish driving licence hassle-free. The process can be both time-consuming and confusing, but with us, you don't have to worry about a thing. For only €150, which includes all taxes, we will take care of all the paperwork, book appointments and deal with the DGT office.
We understand that dealing with unfamiliar bureaucracy can be overwhelming, but we have extensive experience and offer a reliable and friendly service to make sure that you are able to get behind the wheel with confidence. Feel free to contact us today via email at [email protected] and we will provide you with more information about how we can assist you with this important task.
Here is Hugh Elliott, Ambassador to Spain delivering the news. 
Here is the full text from the cabinet meeting on the 14th March 2023, where the driving licence exchange was finally approved.
*Quoted from SUR in English.
The Council of Ministers has approved this Tuesday the agreement by which Spain and the United Kingdom will proceed to the reciprocal recognition and exchange of driving licenses as well as the exchange of information on traffic offences in terms of road safety.
This agreement puts an end to the successive extensions applied to the exchange of permits between the two countries that had been applied since the end of the transitional period provided for in the Withdrawal Agreement of the United Kingdom from the European Union.
From now on, holders of a valid and current driving licence issued by either of the two States may request the exchange of their equivalent driving licence where they have established their residence, without being subject to any additional requirement of practical test or theoretical and according to the equivalence tables between the categories of permits from both countries.
The agreement establishes that all valid permits or licences of current residents issued prior to its entry into force may be exchanged, while for permits issued after said entry into force it will be an essential requirement to access the exchange that the permits have been issued in the country where the applicant had his legal residence.
With this agreement, those British citizens residing in Spain who had not had their driving licence recognised before Brexit, nor in the successive extensions granted, will be able to do so as of Thursday, March 16.
To facilitate administrative processing at the provincial traffic headquarters, a period of six months has been granted during which British citizens can drive in Spain with their original licence while they process the exchange.
In addition, Spain and the United Kingdom undertake to provide each other with information on the data of the vehicles and their owners for the purpose of investigating traffic offences related to road safety, especially in cases of speeding, not wearing a seat belt, failure to stop at a red light, driving while intoxicated, driving under the influence of drugs, not wearing a crash helmet, driving in a prohibited lane, or illegal use of mobile phones.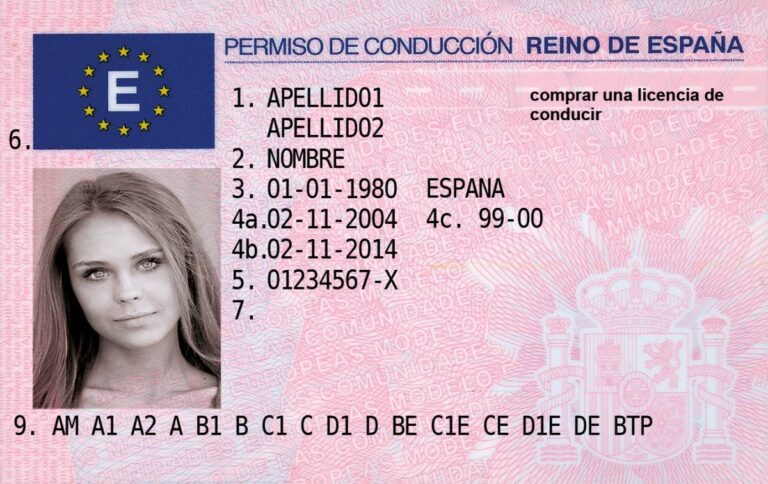 Can you drive in the UK with a Spanish Licence?
It is important to know that if you have a Spanish driving licence, you are allowed to drive in the UK. This means that if you decide to move back to the UK permanently, you can easily exchange your Spanish licence for a UK one without having to take a test. However, if you plan to drive outside of the EU, you will have to apply for an International Driver's Permit (IDP).
On the other hand, if you currently reside in Spain or are planning to live here for an extended period, we recommend that you exchange your UK driving licence for a Spanish one as soon as possible. As of March 16, 2023, you will have six months to legally drive in Spain with a UK licence. It is important to note that previously, many individuals with UK licences were banned from driving in Spain, so it is crucial not to get caught out again. If you need to exchange your UK licence in Malaga, Torremolinos, Benalmadena, Mijas, Fuengirola, Marbella, or surrounding areas contact us today.
If you need help with importing a car to Malaga or the Costa del Sol or transferring ownership of a car in Spain, please don't hesitate to email us at [email protected]. We will be happy to assist you.